The Costco food court seems like a cheap and convenient option for grabbing lunch. However, many menu items contain far more calories and fat than expected for the low prices. We'll take a close look at the nutrition facts of Costco's food court, especially their shockingly high calorie pizza slices.
Costco Pizza Calories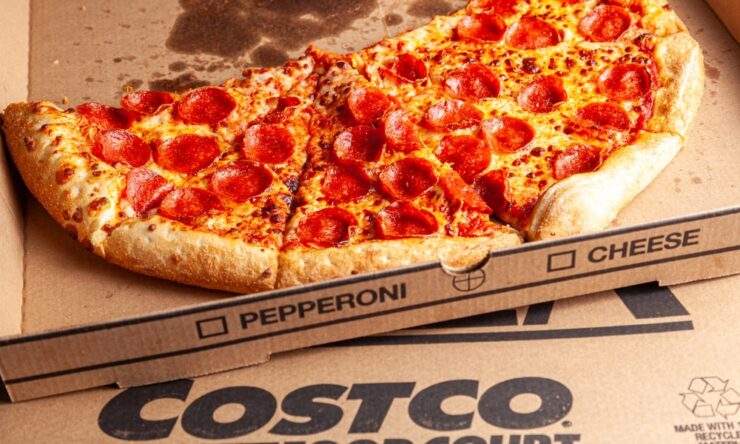 Costco pizzas are high in calories, with a single slice packing over 700. To put this into perspective, the recommended daily calorie intake for an average adult is around 2,000 calories. So this mammoth pizza slice contains nearly half of your total daily calories in just one item! An entire full Costco pizza pie takes it to the extreme, harboring over 4,000 calories along with massively high amounts of saturated fat and sodium.
Compared to a typical fast food pizza slice from national chains like Pizza Hut, Domino's, or Little Caesars that contain 300-400 calories, Costco's portions are utterly gigantic. A Costco slice weighs nearly 1 full pound at over 16 ounces. In comparison, a regular fast food slice is just 4-5 ounces – a mere quarter pound. Costco's pizza slice is 3-4 times larger than competitors. This insane difference in portion size naturally equates to dramatically higher calorie counts for Costco pizza. While 300-400 calories is on the high side for a single slice from Pizza Hut or Domino's, 900+ calories is astronomical and excessive.
The sheer immensity of Costco's pizza explains the sky-high calorie counts that rival some full fast food meals. Consuming one of these slices negates any perception of this being a "light" lunch. In essence, from a calorie and nutrition standpoint, you may as well be eating multiple fast food pizzas in just a single Costco slice.
Other Surprisingly High Calorie Items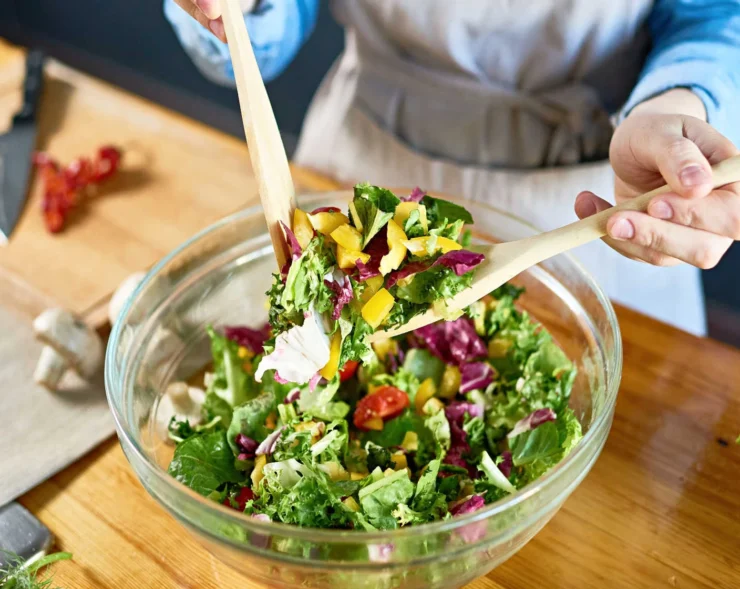 Beyond pizza, other innocent-looking items at the Costco food court hide excessively high calories and sugar. Their massive 20-ounce berry sundae packs a staggering 650 calories and over 100 grams of added sugar – more than double the recommended daily limit. Even Costco's chocolate brownie snack bar clocks in at 400 calories, equivalent to the amount in an entire meal, yet many perceive it as just a sweet treat.
The mocha freeze drink is one of the biggest sugar-bombs, containing 580 calories and an astounding 111 grams of added sugar in one cup. To put that into context, the American Heart Association recommends no more than 25 grams of added sugar per day for women and 36 grams for men – this one beverage exceeds the daily limit by nearly triple! And Costco classics like hot dogs and soft serve ice cream also boast calorie counts in the 500+ range with their supersized portions.
Costco's hot dog and drink combo is offered at many locations for only $1.50, which seems like a great deal. However, the plump all beef hot dog clocks in at 552 calories. Pair it with a 20 oz fountain drink, which can have over 200 calories depending on the options, and the total calorie count for this iconic snack soars over 750 calories.
The Costco food court chicken bake has long been a favorite for its convenience, flavor, and perceived value. However, the nutritional content reveals just how indulgent this grab-and-go snack really is. A standard chicken bake clocks in at a whopping 840 calories, with 32 grams of fat and 83 grams of carbs per serving.
Consumer Misperceptions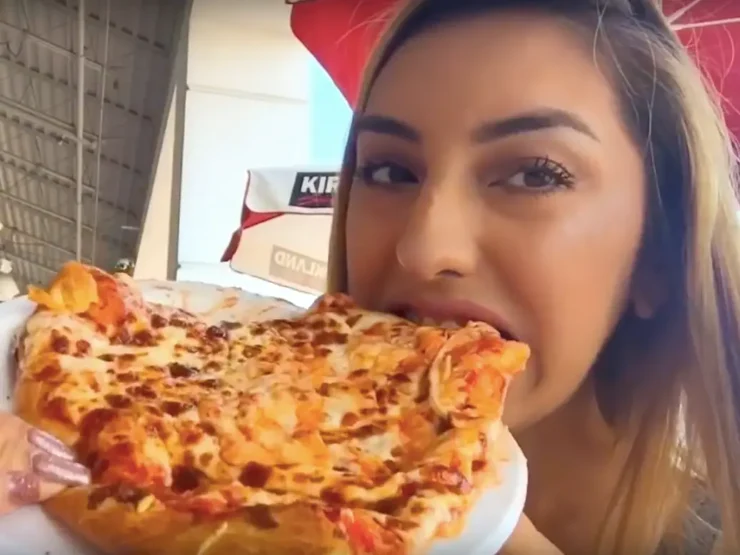 The bargain basement prices at the Costco food court create major misperceptions about the true nutrition content of items. A $1.50 hot dog deal or $10 full pizza don't seem like diet-destroying purchases. However, the portions are disproportionate to the pricing. A slice of pizza containing nearly 1,000 calories should reasonably cost more than $2.
These perceived bulk value deals actually encourage overconsumption. Rather than an occasional treat, the tempting low prices draw customers to visit the food court frequently. But the hidden calories make this a troublesome pattern for waistlines and health when done regularly. Just because something is cheap doesn't mean you can eat unlimited quantities without consequence.
Health Risks of Hidden Calories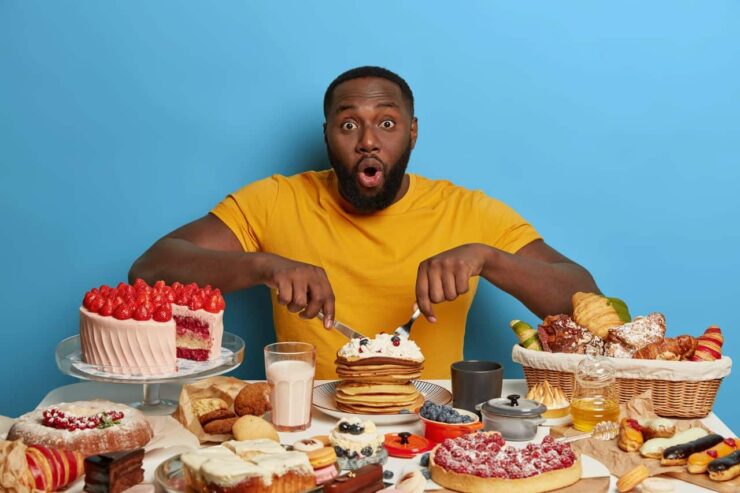 With nutrition facts hidden, it's easy to consume far more calories than intended at Costco's food court. Over time, these hidden excess calories can contribute to weight gain and associated health risks.
Research shows that just 50 extra calories per day – the equivalent of two bites of pizza – can lead to a 5 pound weight gain over the course of one year. The effects compound over months and years of frequent Costco food court trips.
The abundance of high calorie, high fat, high sodium food court options significantly increase risks for obesity, heart disease, high blood pressure, diabetes, and other nutrition-related illnesses.
Recommendations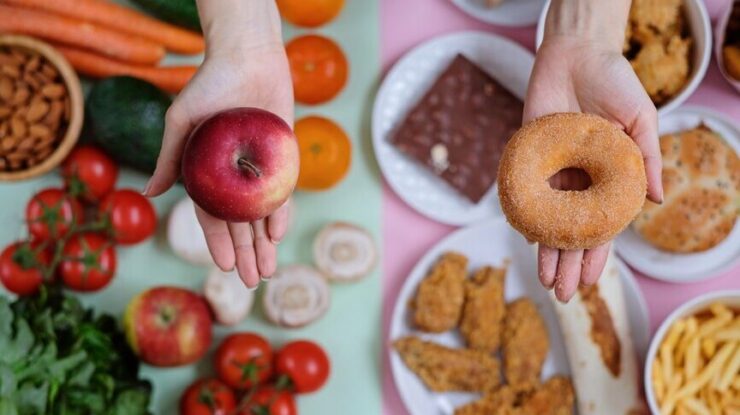 To make educated selections at the Costco food court, be sure to check their website for nutrition facts and calories before purchasing menu items. Whenever possible, opt for lower calorie choices like fresh salads topped conservatively or turkey and veggie sandwiches. Practice portion control by splitting items or saving half for later – this can effectively cut calories in half. Share items with family or friends to avoid overdoing it.
Treat the food court as an occasional indulgence, not an everyday destination. And always aim to balance out a high calorie pizza or dessert splurge with plenty of nutritious whole foods and physical activity the rest of the day. Don't justify going overboard just because something is inexpensive. Additionally, watch your beverage choices – skip high calorie sodas and shake in favor of unsweetened drinks that don't pile on empty calories. Being an informed consumer instead of giving in to impulse purchases is key to controlling your health and calorie intake at Costco's food court.
Conclusion
While tasty and seemingly like a good value, the Costco food court ultimately caters to appetites, not health. Consumers must be aware of misleading portion sizes and resulting calorie counts to make the best choices. With a few minor adjustments, an occasional stop at Costco's food court can fit into an overall balanced lifestyle. But regular visits can quickly derail nutrition without diligence.